Welsh Over 40's Event One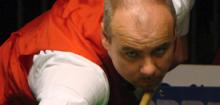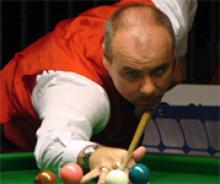 The first WBSA Masters (over 40s) event of the season attracted a record number of entries including players from all over Wales.
Darren Morgan beat Darren Thompson in the final.
Welsh Chairman Bob Watkins rolled back the years when he beat Clive Jones, Andrew Tugwell and Peter Parry (N Wales) to reach the semi-final.
David Hooper beat Martin Bromfield, Byron Phillips and Gareth Perry to reach his first semi-final.
Results Table:
Darren Morgan

3
John Terry

0
Darren Morgan
3
David Hooper

3
David Hooper

2
Gareth Perry

1
Darren Morgan
3
Darren Morgan
R Watkins
3
Darren Thompson
2
Peter Parry

1
R Watkins
0
Darren Thompson

3
Darren Thompson
3
John Dobson

0