Home Internationals // Under 19's and Under 16's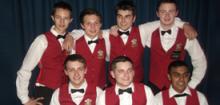 Wales Under 19's did superbly well be break Englands long domination of this event by running out the eventual winners after a very tough week of international snooker.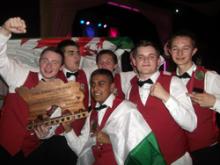 Despite losing to England 10-5 in the first match the Welsh Team showed tremendous team spirit, grit and determination to secure the draw we needed against the old enemy in the final round robin match which ensured us the title of Home International Champions. The first time Wales have won the title at this age group.
Team manager John Dobson said, "the boys thoroughly deserved their success, some tough decisions had to be made along the way but every team member played a vital part in the victory, I'm really proud of them all. This is a great result for the team and Welsh Snooker".
Captain Duane Jones showed why he is so highly regarded within the game by winning all his matches for the loss of only one frame.
Wales Under 19's Team
Duane Jones (Mountain Ash)
Jamie Clarke (Llanelli)
Edward Topham (Cardiff)
Kishan Hirani (Cardiff)
Tom Rees (Swansea)
Kristian Phelps (Swansea)
Callum Lloyd (Newport)
Wales Under 19's - Results
Wales 10–2 Rep. Ireland (1)
Wales 10–2 Rep. Ireland (2)
Wales 10–8 Scotland (1)
Wales 5–10 England (1)
Wales 10–3 Scotland (2)
Wales 9–9 England (2)
Welsh Snooker - Under 16's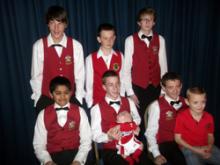 Wales Under 16's although very inexperienced as an international team also performed well including a very creditable draw with Scotland, the eventual winners. to finish 4th in their age category.
Wales Under 16's Team
Travis Furnish (Cardiff)
Macauley Cole (Caerphilly)
Rhys Thomas (Trethomas)
Ryan Rowlands (Barry)
Ethan Chichester (Cardiff)
Suraj Singh (Cardiff)
Daniel Roberts (Anglesey)
Wales Under 16's - Results
Wales 3–10 England
Wales 10–8 Northern Ireland
Wales 5–10 Rep. Ireland
Wales 9–9 Scotland