Jack Carney Memorial Tournament - Results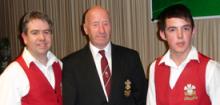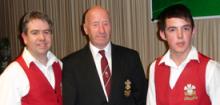 The 2011 Jack Carney memorial tournament took place last weekend at the Terry Griffiths Matchroom in Llanelli. The Tournament was founded in 2010 by the WBSA secretary and close friend Gordon Pantall in conjunction with the Carney family to remember the tireless contributions that Jack had given to Welsh snooker over the past 60 years.
Jack was a prolific player in his early days and won the Welsh and British youth championships 1949-1950. Jack has even earned a mention in 6 times world champion Ray Reardon's autobiography for the countless times that Jack had beaten Ray in championship finals.
However, Jack never turned professional but became a life-long ambassador of Welsh snooker right up to his death in June 2009 at the age of 77. Jack was Senior Welsh team manager for over a decade but his passion was always to see youngsters take to the game. It was always his ambition to see snooker grow in Wales and he organized many tournaments and held a successful coaching school in Pontardawe for many years.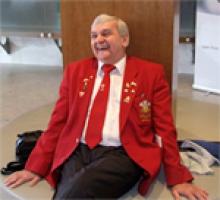 Jack would have been very proud of the 69 strong entries both junior and senior that competed for the trophy over the previous 2 weekends. The Tournament was won by former Welsh international Matthew Farrant, 38, Pencoed. After a near 8 year absence from senior snooker, Farrant used all of his previous experience and knocked out 4 internationals in the draw before defeating current Welsh junior international Daniel Norris 3-0 in the final.
Tournament director and WBSA secretary commented 'This tournament is a fitting tribute to a great welsh snooker legend. Jack would have been so proud to have seen so many junior and senior welsh internationals under one roof. He loved to see welsh snooker played to such high standards. We would like to thank everyone involved in making this event happen and long may this special memorial tournament be an important fixture on our welsh calendar.'
All proceeds from the tournament were donated to cancer research.
Results Table:
Daniel Norris

3
Ethan Chichester

1
Daniel Norris
3
Duane Jones

2
Ben Jones
2
Ben Jones

3
Daniel Norris
0
Matthew Farrant
Neil Tompkins

1
Matthew Farrant
3
Matthew Farrant

3
Matthew Farrant
3
Simon Morgan

1
Paul Thomas
2
Paul Thomas

3