Welsh Open Newport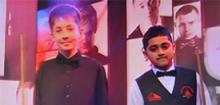 The top two ranked players in the WBSA Under 14's Suraj Singh and Tyler Rees enjoyed a backstage tour at the Newport centre during this year's Wyldecrest Parks Welsh Open. Their Tour guide was WBSA president Terry Griffiths.
After watching Matthew Stevens and Stephen Hendry practising it was down to the main area and a game on the TV match table with Welsh referee John Pellew in charge. Both players had their pictures taken with world champion Neil Robertson and were lucky enough to meet many of the world top professionals.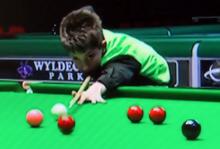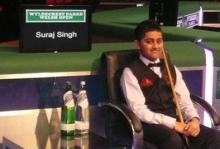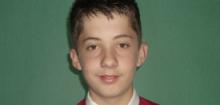 They both stayed on to watch the last 16 matches which included 6 world champions plus a maximum break from Stephen Hendry.
Terry Griffiths said "I hope to get involved with promoting more events for the under 14's and 16's, they are our future. I am looking forward to next season when there will be a lot more things happening for these young lads."
Results Table:
Anthony Krysa

3
Peter Roscoe

2
Anthony Krysa
3
Rhydian Richards

3
Rhydian Richards
2
Alan Morgan

0
Anthony Krysa
2
Daniel Wells
Elfed Evans

2
Daniel Wells
3
Daniel Wells

3
Daniel Wells
2
Richard King

0
Lee Walker
3
Lee Walker

3