IBSF World Under 18s Report
Four young dragons were selected to go to St Petersburgh to represent Wales in the inaugural World Under 18s tournament. The quartet of Dylan Emery, Jackson Page, Joshua White and Tyler Rees aquitted themselves very well in distinguised and much older company, with Dylan going down fighting in one of the semi-finals, a tremendous achievemnent.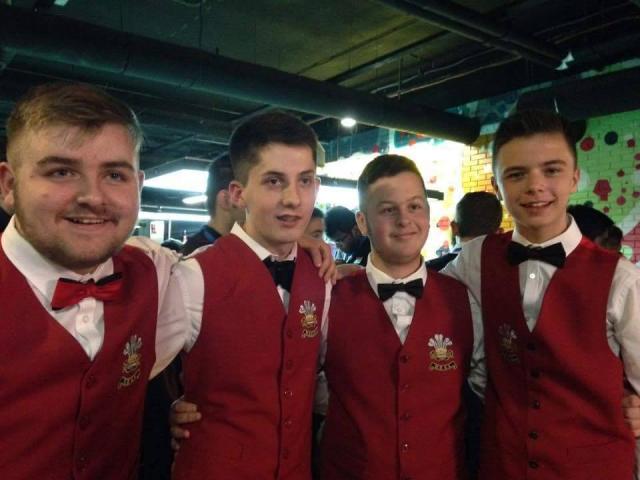 Jackson finished second in his group, losing 3 2 in one match but winning his other two pool games 3-0. In the last 48 it was another fine 3-0 win and a commendable 2-3 defeat in the last 32 brought his run to an end. Jackson also ran in seven 50+ breaks in the tournament.
Tyler had a tremendous group stage and topped his group with four 3-0 wins, putting him third in the rankings overall. Two further wins (3-0 and 4-0) saw him reach the quarter finals, finally losing 4-3 after being 3-0 down.
Joshua, like Jackson, also finished second in his group win three 3-0 wins and a 0-3 defeat, losing a close last 48 match 2-3.
Last but not least Dylan surpassed expectations, losing in the semi-finals. He finished first in his pool winning all three games 3-0 to attain 5th place in the rankings. He won his last 32 match 3-1, the last 16 match 4-1 and his quarter final match 4-1 as well. His run came to an end against eventual winner Ka Wai Cheung, losing 4-2.