Two out of Two for Furnish in Welsh Under 16's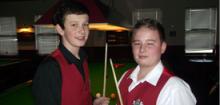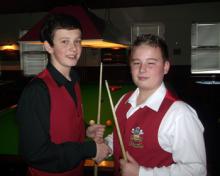 Travis furnish continued his run of good form by winning his second under 16s event of the season.
He reached the final with wins over fellow junior international Ryan Rowlands and the very experienced Ieuan Davies.
Lewis Samuel maintained his steady improvement by reaching his first junior final, beating Welsh Under 16's International Suraj Singh and Welsh Under 14's International Rhydian Stringer along the way.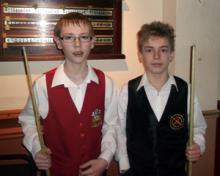 The final itself developed into a bit of a scrappy match with neither player producing the form they had shown in earlier rounds. However Travis is becoming used to playing in finals and his greater composure on the important shots kept his unbeaten record in Under 16's events this season intact.
The plate competition was won by Keiron Port who defeated event 1 plate winner Scott Rolfe 2-0 in the final.
Highest Breaks
Ieuan Davies 48
Travis furnish 47, 38
Rhydian Stringer 46, 42, 39
Results Table:
Travis Furnish
2
Ryan Rowlands
0
Travis Furnish
2
Ieuan Davies
2
Ieuan Davies
0
Jack Martin
1
Travis Furnish
3
Travis Furnish
Rhydian Stringer
2
Lewis Samuel
1
Tom Davies
0
Rhydian Stringer
1
Lewis Samuel
2
Lewis Samuel
2
Suraj Singh
0