Welsh Amateur Finals
Elfed Evans from Pwllheli rolled back the clock this weekend and regained the Welsh Amateur title for 2022/23.
The semi finals were played on the 6th May, with the draw pitting Liam Davies against Alfie Davies and Elfed versus Tom Rees.
The match between Alfie and Liam was played at some pace and with both players scoring heavily and multiple frame winning breaks, it felt as if it was going to go to a decider before Alfie siezed an opportunity to take the tie 6-4. Tom and Elfed had all the hallmarks of a decider and so it was no surprise when that is exactly how the match played out, Elfed taking the spoils 6-5.
The final started with a long first frame with neither player wishing to make the crucial mistake. With cunning matchplay snooker, Elfed led 3-0 before Alfie took frame 4 by a single point, then frame 5 with a well crafted 65 to pull back to 3-2. Elfed extended his lead by taking the next two frames, Alfie pulled another back and after some nip and tuck safety by both Elfed ran in the highest break of the day with an 81 to put himself within a frame of victory, which came in frame 12 and the match finishing 8-4 to Elfed.
Referee for the final was John Pellew, ably assisted by Alan langdon on scoring duties.
We would like to thank Roy Gannon for the excellent facilities at Cue Snooker Club, Aberaman and Dan Williams for carrying out online scoring throughout the day.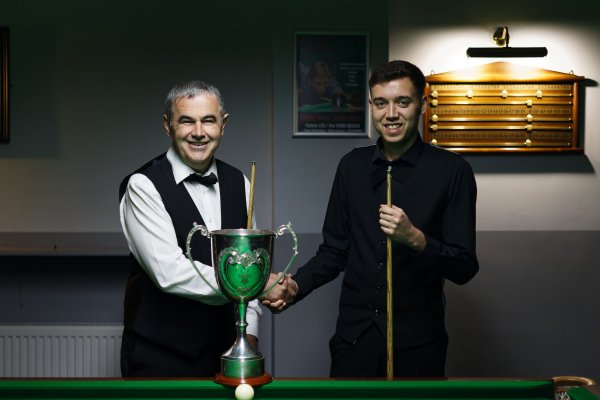 Elfed and Alfie prior to the final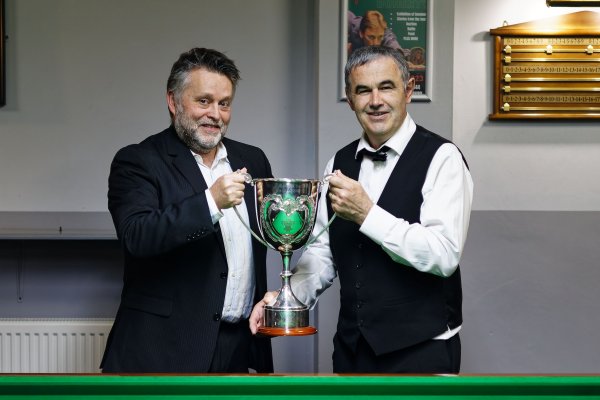 Elfed receiving the trophy from Tony Cannon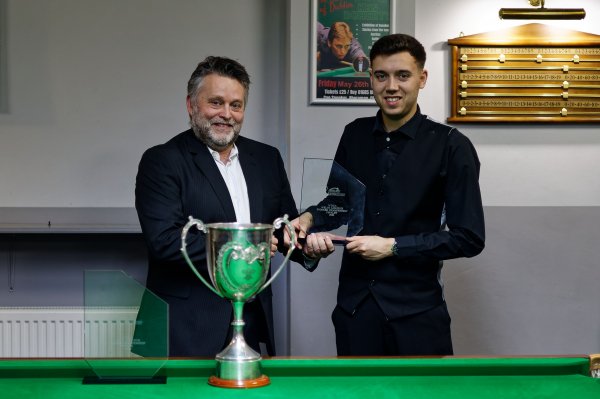 Alfie with the runner's up trophy.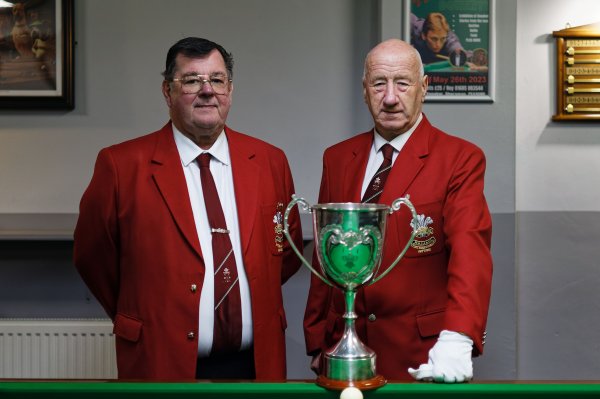 Official scoring was by Alan Langdon, the match referee was John Pellew.