Celtic Challenge 2023 (Juniors)
Our finest juniors headed to Ireland last weekend to defend the Celtic Challenge cup that they regained last season in Llanelli.
This year saw a number of notable debuts and strong performances from all players in what really was an all round team performance. The Welsh contingent won every session and sealed the victory 64-32. Rio Chung, Siôn Stuart and Liam Davies all finished the day winning each of their matches 2-0. Liam ran in a 127 break in his third match of the day, the first century on the competition's history.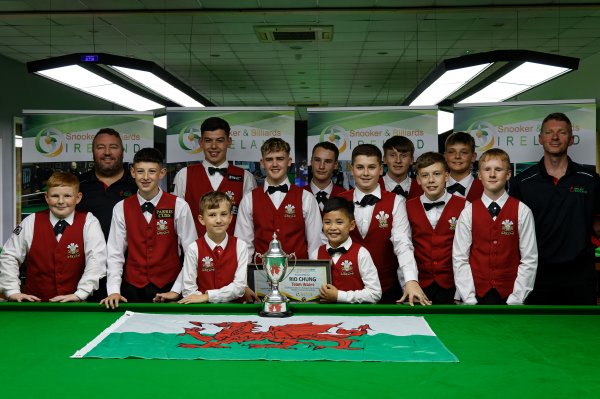 L to R: Aidan Collings, Leon Cosker, Ryan Davies, Liam Davies, Joel Williams, Zac Cosker, Logan Rawlings, Rio Chung, Riley Powell, Jack Taylor, Jay Vokes, Siôn Stuart, Willaim Gwinnell, Anthony Krysa.
The Under 14s were Aidan Collings, Joel Williams, Jay Vokes and Rio Chung.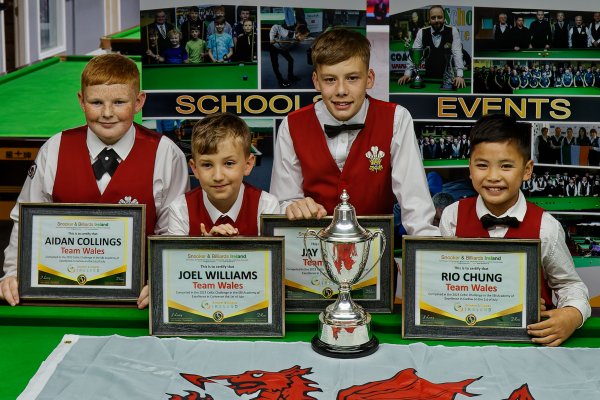 The Under 16s were Jack Taylor, Siôn Stuart, Ryan Davies and William Gwinnell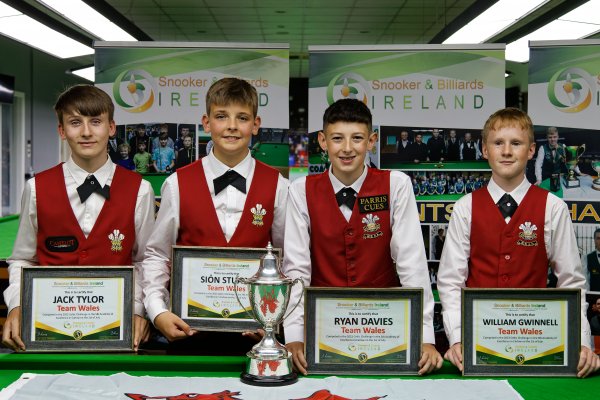 The Under 18s team members were Logan Rawlings, Liam Davies, Zac Cosker (Capt) and Riley powell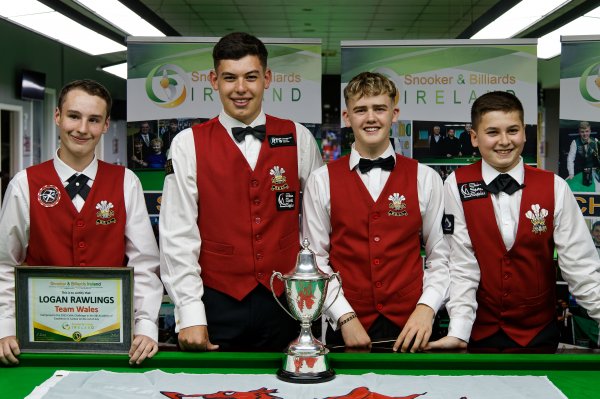 All photos can be viewed at THIS LINK